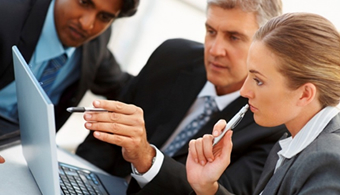 "Soft Tech Ion Exchange Engineers" stands apart on various parameters. Having been a noted brand in the industry for around two decades, we have always strived to provide the ultimate solution to clients. As the largest manufacturer and exporter of most comprehensive range of "Water Filtration Systems", we have been able to set an admirable standard in the global market.
There are numerous significant reasons which make us superior from the rest.
Most innovative Water treatment Plants
Most trusted global Brand Value
Raw Water Pump : Kirloskar/Grundfos/GE/CRI
FRP Vessel : Pentair/ Sterlite/ Reputed only
Pressure Vessel : Codeline/ UKL/ Equivalent Reputed only
Resin : Ion Exchange (I)/ Thermex
Carbon : 900 to 1100IV Granule Best Quality
Membrane : Dow/ Film tec(USA)/ Toray Japan(USA)/ Hydronautics(USA)
H.P Pump : Grundfos/ CNP/ CRI/ Reputed Only
Dosing Pump : Pro Aqua/ Italy/ Grundfos
The water treatment plants are made by latest equipments. With several ultra-advanced features, they have become the signature of perfect standard.
Our business ethics is centered on customers requirements as well as convenience. Apart from offering the water plants in lots of defining models, customized solutions are presented in accordance with particular demand as well.
The excellent performance of our products has made us a major manufacturer, supplier and exporter of the most innovative water filtration system globally. Our products are exported across the world and have come to define the true standard in the international market.