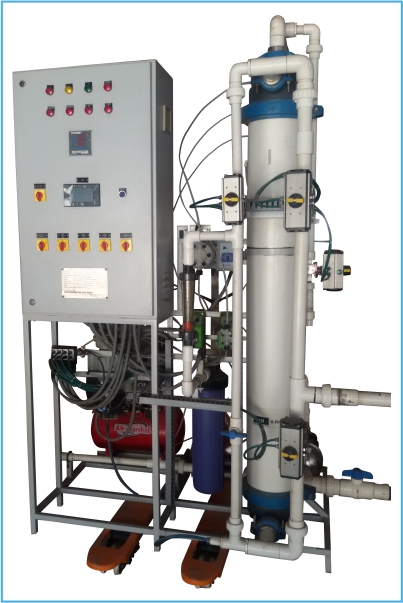 "Ultra Filtration System" are developed to kill unwanted microorganisms through extreme radiation. As compared to the traditional ways like, hating or chemical treatment, they are more lethal. The Sterilizers use germicidal UV rays which are 100 times stronger than sunrays.
UV System
The UV System has highly advanced decontamination technique that allows it to carry out the task of eradicating disease organisms with utmost ease. By exposing passing water to lethal ultraviolet light, the ultra-effective sterilizer kills or damages microorganisms such as, fungi, viruses, bacteria, etc. In short, it works by damaging the cell membranes, cell wall, DNA or RNA of microorganisms.
Lethal Effect
To offer the best solution that is sync with every demand in various applications, it comes in several models. Being exceptionally efficient, it not only requires low maintenance but also low power. The innovative sterilizer is widely used in commercial, residential and industrial water treatment applications.
Features
Highly effective on almost all type of microorganisms
Very easy to install & operate
Resistant to overheating, overdosing of chemicals.
Low operating cost
Available in various models ranging from 2 to 800 gallons per minute
Comparatively more efficient