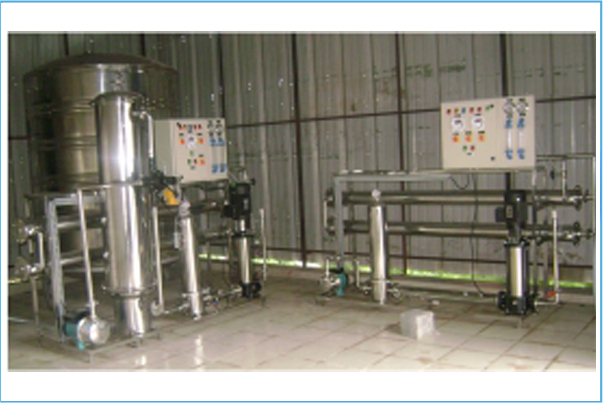 "Soft Tech Ion Exchange Engineers" offers most comprehensive assortment of supremely inventive "Two Pass R.O Plants". Having been developed with futuristic technologies, the reverse osmosis stands out on numerous paradigms.
Modern Technologies
It is highly innovative and boasts of excellent functionality. The adorable ability to remove 90-99% TDS makes it exceptionally superior. Modern technologies like, membrane and less water rejection system endow it the unrivalled quality.
Productive
When it comes to providing pure dematerialized water, there is no competition with its perfection. Knowing the immense significance of the latest technology that can not only the desired output but also be able to fit into specific needs, the plant has been empowered with a range of user-friendly features.
Numerous Models
The numerous models designed based on individual needs are in sync with ever-evolving industrial demands. Due only to the ideal performance, the advanced plant has become inevitable in applications like, pharmaceuticals, food processing and more.
As the largest manufacturer and the exporter of the product, "Soft Tech Ion Exchange Engineers" believes in providing nothing less than the most futuristic technology.
Features
Supremely productive
Pure dematerialized water
Remove 90-99% TDS makes
Incredibly low maintenance