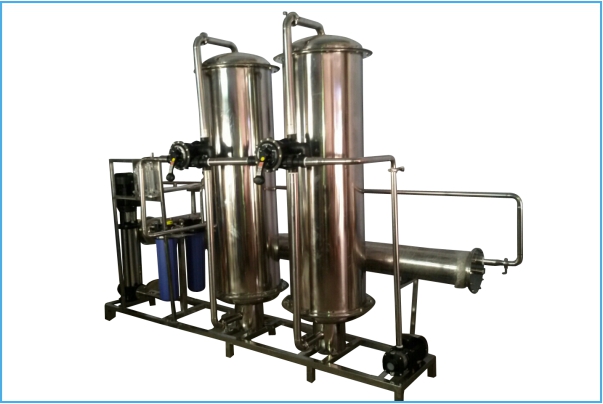 "Soft Tech Ion Exchange Engineers" provides the most innovative "SS R.O. Plant". Manufactured with the use of superior technologies, the reverse osmosis plant exhibits peerless expertise.
Ultra-Modern Attributes and Applications:
The ultra-modern plant is capable of eliminating 90-99% TDS with supreme perfection. It is manufactured with the nifty stainless steel material which makes it strong resistant and durable. With performance-defining membrane technology, low water rejection system and the skill to provide the perfect dematerialized water under any harsh conditions make it supremely essential in various application sectors including food processing, boiler feeding requirements and pharmaceuticals and more.
Exclusive Models:
Putting utmost emphasis on the remarkable quality of the product, all the features are developed with premium materials. Being available in so many exclusive models, it ideally meets all demands.
Comparatively Very Less Maintenance:
The reputed exporter and supplier ensures the product is user-friendly. Needing comparatively very less maintenance and offering desired output with precision, it proves its worth on every paradigm.
Features
Performance-enhancing technologies
Enviable skill
Comparatively low operation cost