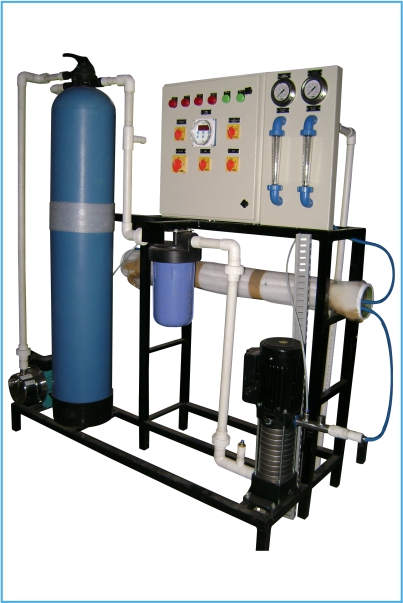 "Soft Tech Ion Exchange Engineers" has several years of eminent proficiency in manufacturing Reverse Osmosis Systems (RO) for heavy & continuous sea water desalination systems. Admired for the hyper filtration technology, it boasts of numerous user-friendly features.
Class Apart Technology
With the use of semi-permeable membrane, the modern R.O plant removes dissolved impurities from water. It has been specifically developed to purify the brackish or sea water. Eliminating germs, oils, sugar and other harmful materials, it offers unmatched dematerialized water.
Several Models
The prominent exporter and supplier of innovative RO systems offer the product in various models such as, Standard Brackish Water RO system (250 LPH to 15000 LPH), RO desalination system (250 LPH to 10,000 LPH), Customize RO System (5000 LPH to 50,000 LPH); ensuring every expectation meets perfectly.
Superb Design
The excellent design coupled with convenient operation stand it out. Requiring comparatively low maintenance than other products, it is extremely customer-friendly.
Features
Semi-permeable membrane
Superbly convenient operation
Comparatively low maintenance