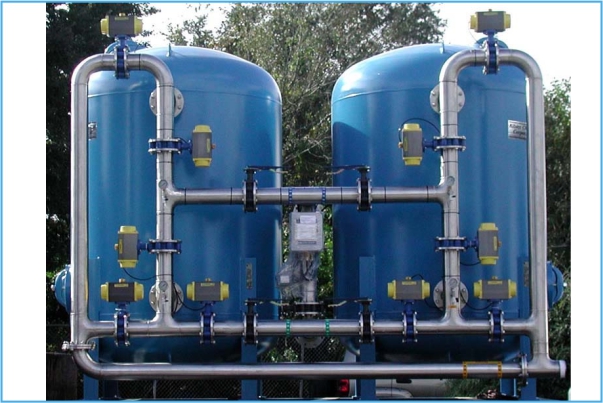 "Soft Tech" is the paramount manufacturer of "Multi-Grade Filter". Made to be supremely advanced as per various industrial demands, it is widely considered to be ideal for industrial, domestic & agriculture applications.
The excellent filter is developed to remove all types of chemical as well as microbiological contaminants from water. Making sure the water filter is able to fulfill various expectations from different industries; it is developed in several all new models.
With excellent graded sand, it is capable of offering the best output. The compact design, which has been empowered with robust construction, makes it look elegant.
The distinguished exporter as well as supplier has ensured the product is highly efficient and customer-friendly.
Features
Pressure gauge at inlet & outlet points
Anticorrosive painted sand medium
Timer base motorized operated multi-port valve
Exceptionally productive
Long lasting and efficient
Convenient to use