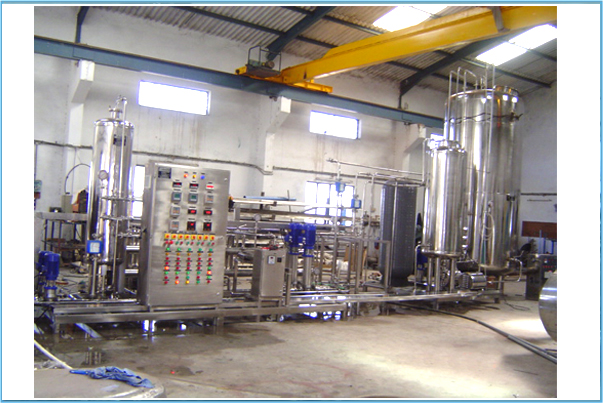 To find pure drinking water is very difficult these days. That's why the demand of Mineral water is increasing day by day. "Soft Tech Ion Exchange Engineers" is acknowledged manufacturer of modern Mineral Water Plants. With several ultra-advanced features enhanced by superior technologies, the plant exhibits outstanding quality. We provide a complete water purification system for drinking water.
Through latest equipments as well as technologies, the product meets effective filtration of fresh water as well as the tap & brackish water. Additionally, we have installed a turnkey system integrated with the soft tech apparatus. We offer full mineral water plants with all accessories along with pretreatment, filtration and disinfection of water.
This system is available in various sizes to accomplish the particular needs of customers; enclosed with the special antiseptic system. The innovative plant is very simple to install & operate. As there is comparatively slow maintenance cost, it is extremely customer-friendly.
Features
Turnkey system
Available in various sizes
Perfect water purification system
Exceptionally user-friendly