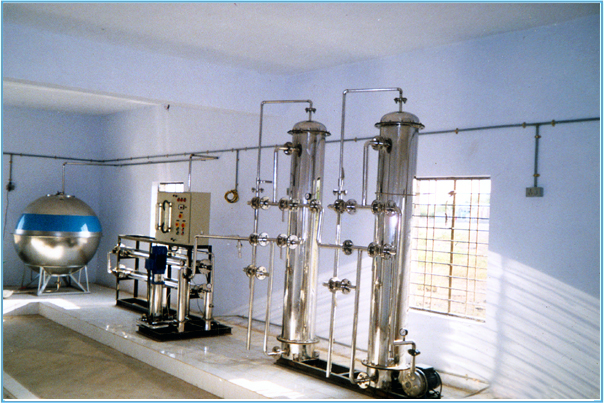 "Soft Tech Ion Exchange Engineers" manufactures widest range of most advanced of Industrial R.O Plants. Being available in various models (250 ltr to 50m3/hr), it is strategically developed to meet various requirements.
Reduces TDS 90 - 99%
Prepared with the use of latest technologies and equipments, it is capable of reducing TDS 90 to 99% with absolute perfection. The elegance with which it purifies water is unmatched.
Unparallel Expertise
The standard reverse osmosis is widely acclaimed for producing high quality dematerialized water. The ultra-modern membrane technology, modular design, low water rejection rate stand it apart from the rest in the competition.
Most Efficient
With extremely low maintenance and operational costs, it is more user-friendly than any other ordinary R.O plants in the global market. The excellence to offer the best output makes it unique.
The noted exporter and supplier of superior R.O plants strive to provide unrivalled product that has remarkable expertise to be used in many applications like, pharmaceuticals, boiler feeding requirements, food processing and more.
Features
Extremely low maintenance and operational costs
Most advanced
Available in various models (250 ltr to 50m3/hr)
Ultra-modern membrane technology
Known high quality dematerialized water
Exceptionally low water rejection rate
Category
Industrial R.O Plant